Bench Tanks & Cubets
Bench Tanks
ULC lists the steel bench tanks manufactured by Pumps & Pressure. They are designed and constructed for safe bulk product fluid handling, including DEF, water, gas, oil and chemicals for when you need it most.
---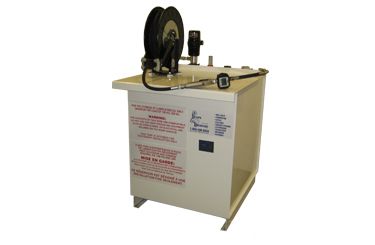 Cubet Tanks
With Pumps & Pressure's cubet tanks, you can safely store or transfer liquids anywhere. The cubet tanks come with stands/legs, drip trays, screens and gravity feed or pneumatic dispensing equipment. Our cubet tanks are available in various configurations and sizes.
Accessories also accompany our cubet tanks to fit your fluid transferring needs. Contact your nearest Pumps & Pressure location to learn more about our cubet tank features and accessories.
---