Steam Truck Equipment
Our steam truck equipment is custom manufactured under Pumps & Pressure's private label, HOTSHOT. We custom build our gas, diesel, and hydraulic driven units with industry-leading CAT Pumps to deliver results, reliability, and rock-solid dependability in any work environment and climate.
All our steam truck heaters are CSA approved and range from 440,000 BTU through 980,000 BTU making short work of any cleaning operation. They are perfect for oilfield or well-drilling sites that need cleaning or thawing of pipelines and valves.
Replacement parts, accessories and service are supported in our manufacturing facility in Leduc, Alberta.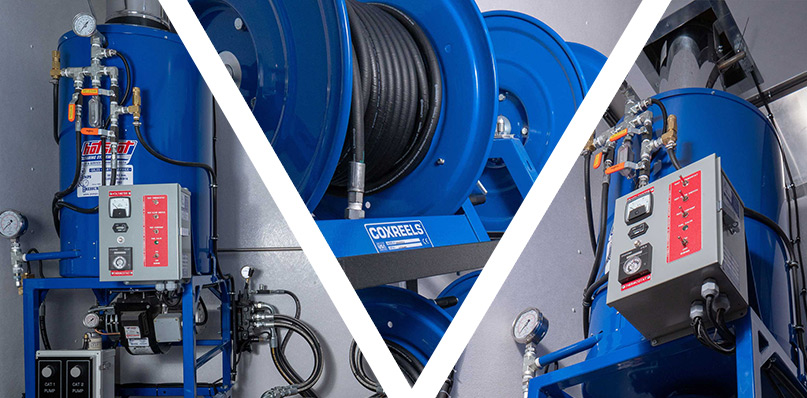 Standard Equipment
Thermostat
Steam-rated fittings (when required)
Diesel fired
Flow switch
Powder-coated frame and coil cover
Schedule 80 pipe
Cartridge type fuel filter
Operators manual
Honeywell controller
550-degree thermometer
Diagnostic control panel
Optional Equipment
Electronic thermostat
12V or 110V systems (440-660 models)
Steam hose and wand
Variety of powder-coated colours
Digital thermostat for 12V
12V clutch on the pump
Glycol system
Degreaser system
Soap tank
Positive air shutoff on engine
Hydraulic drive available